Published: 10 July 2019
Written by The Moss Eyecare Team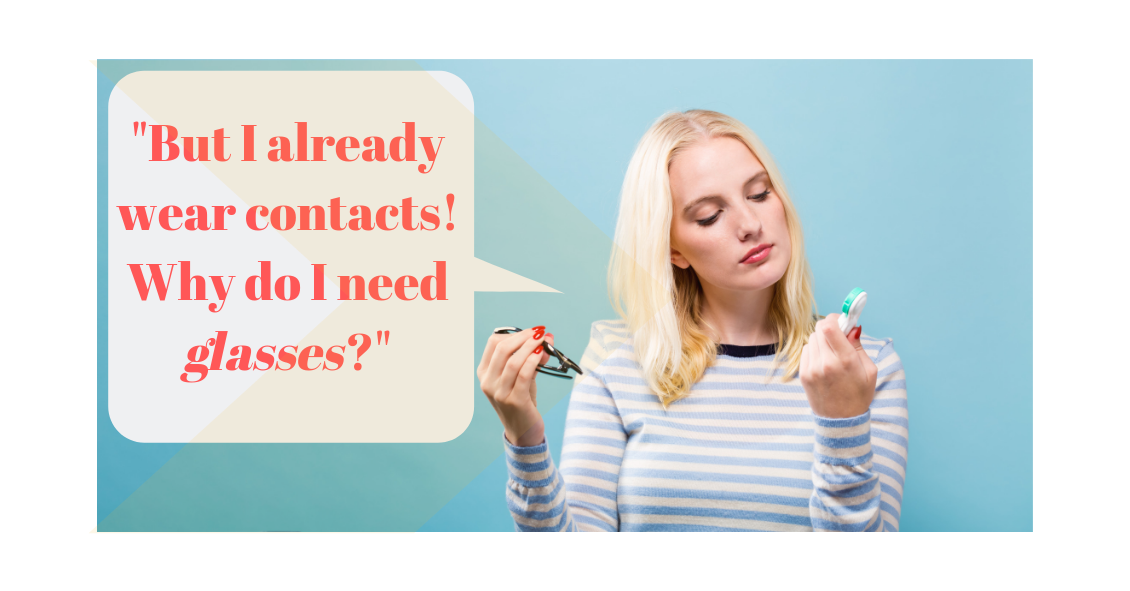 There is an old adage in the eye care industry: Glasses are a necessity, contact lenses are a luxury. Ninety-nine percent of the time this is absolutely true. In the absence of unusual eye disorders or very high prescriptions that don't allow a person to wear glasses comfortably, contact lenses should only ever be worn if there is a good, sturdy, updated set of prescription glasses available, too. This is due to the fact that there are often emergencies where people can not wear their...